We proudly stand behind our brand. Meat and fish alternatives with the best quality/price ratio made with soy, legumes and wheat proteins. Non-GMOs
Who doesn't know this pioneer British brand? Loyal to their founder's philosophy: enjoy the pleasures of eating well without causing any harm to other living beings.
Your clients will fall in love with their products made with texturized vegetable proteins.
Bringing us 40 varieties of vegan meat alternatives from South Africa. It is easier said than done, 40. They all have a high content of protein and no MSG.
Endorsed by the Vegan Society and the Vegetarian Society, and with Kosher, Halal and Shuddha certifications.
Ecozone® Ltd brings us their famous gourmet burger under their brand Moving Mountains with their famous consistency made with coconut oil, beets, mushrooms and vegetable proteins. A healthy and tasty option endorsed by the Vegan Society and Cruelty-Free International.
The American vegetable turkey brand par excellence brings us their recipes made with tofu or seitan and stuffed with grains or bread with spices or fine herbs. Endorsed by the Vegan Society.
The creative brand of Veganaise, the hyper-well-known and award-winning vegan mayo. Their cheeses, yogurts, sauces and egg alternatives are prime examples of their high quality standards.
This British brand brings us yummy alternatives to mince, hamburgers, and sausage made with peam rice and soy proteins. Kosher with no gluten. Finger-licking good!
Sweden's most innovative brand brings us their most attractive and prize-winning products: Pulled Oumph!, Thyme & Garlic, Kebab Spiced, and The Chunk.
We are in love with this brand committed with the environment that uses soy, water, salt and spices to offer us products of a high nutritional value.
The brand that uses micro proteins as a base for their products. Also known as fungal proteins, they offer a high nutritional value and are produced following the brand's philosophy: healthy foods for a healthy planet.
No hay mucho más que decir, es la marca de carne vegana más famosa. The Beyond Burger has 20 grams of protein, a lot more than animal meat. It has no soy, gluten or transgenics.
Artisan vegetable ice cream without colorants, artificial additives, or preservatives. With all the flavor and texture of the most classic ice cream.
The brand that brings us the most known chicken of recent times. It contains all that is needed to avoid nutritional deficiencies: vegetable protein, fiber, iron and vitamin B12. Plus it has no gluten.
Behind this name is a whole life style, from a blog and app to recipe books, podcasts and foods such as cereal and granola energy bars. From United Kindgom, with love.
The Dutch brand that offers whole foods rich in proteins, vitamin B12, iron and zinc. Perfec to avoid the so feared question «¿Where do you get your B12 from?» Plus, the consisetency of its products is amazing and the taste is incredible.
Vegan, gluten free products with the Bioland certification, given that this brand is made exclusively with organic soy with the same certification.
Brand founded by a Canadian chef that holds the Vegan Action Certification. Their products contain soy, wheat, and peas vegetable protein, organic flours, and potatoes, beets and carrots, among other ingredients.
The most modern and varied quicos: corn of the highest quality, free of transgenics, gluten and sugar.
This brand brings us hand in hand with the great Italian kitchen master Emanuele Di Biase a wide variety of gourmet cheeses that are completely vegetable.
The most traditional scotish vegan cheese brand. Non-transgenic, soy-free.
A meat alternative that does not try to be meat-like. What's the point if using vegetables of the highest quality one can produce wonderful hamburgers, sausages and falafel.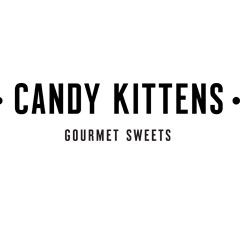 The most hipster candy in London are Jaimie Laing's creation from the the TV show Made in Chelsea. With vegan and vegetarian versions but always gelatin free, gluten-free and made with real fruit juice.
The perfect sauce for every dish. Always gluten free, with no transgenics and no soy. Healty and sustainable sauces.
Tasty and healthy products with Low FODMAP certification, suitable for those with irritable colon syndrome and with the Vegan seal. A quality guaranty
This Canadian brand offers us cheeses and desserts made with yucca and rice, which allows their cheeses to melt to perfection. Plus they are free of gluten, soy, barley and dry fruits.
The British truffles and gourmet ice creams that have caused a sensation in Switzerland. An Oompa-loompa's saint grail… Simple recipes with artisan organic chocolates, gluten and soy free and with Vegan and Organic Soil Association certification.
The German brand offers us the best traditional Indian dishes ready to eat.
Their breads, snacks, and curries are completely natural and contain no artificial additives.
Possibly the best-know vegan chocolate. Their cocoa and hazelnut butter is made with fairly-sourced natural and organic ingredients, gluten-free.
Family brand from Yorkshire that offers us their scandal sweets. From their Rocky Road, dry fruits and salty caramel, orange, or mint chocolates to their cream-filled easter eggs everything is made with their founder Meagan Boyle's love and expertise.
They bring us from England the perfect chocolate snack to enjoy at any time. The best part is that they are very healthy because they are loaded with nutrients and antioxidants. Their six varieties have iron, B12 vitamin, low sugar content and are palm oil free.
Freedom Confectionary (Mallows)
The British brand brings us a wide range of marshmallows that are gluten-free, gelatin-free, with no artificial flavorings, soy-free, transgenic-free, with no artificial coloring, and dry fruits-free. As if that was not enough, they hold the Vegan Society certificate and collaborate with different organizations in their region.
This London based ice cream and chocolate brand has things pretty clear, we can indulge in a healthy way. Their creators avoid ultra processed foods and sugar excess, their ingredients are completely natural and their recipes are simple and transparent. Because indulging ourselves should not come at a high price.
Winner of Master Chef Sweden, Amir Kheirmand wants to make our lives easier with his prepared dishes suitable for all audiences. His star dish is his seitan based kebak.
Healthy fast food. Yes, you read right. Created by a British man in South Beach and crafted in the North of Europe by a group of "professional health hackers". Free of cholesterol, palm oil, titanium dioxide, transgenic and plastics. Good for you, good for the environment.
In three words: Gourment Vegan Pate.. It was about time that we could enjoy of a gourmet pate during celebrations with no collateral damage. Gaia has things clear, we can celebrate our holidays without giving up our ethics. Additionally, their gourmet ingredients such as truffles and champagne bring us 5-star pates.
Rebels with a cause: they venerate the soil, the seas and the oceans and all their creatures. They offer us the textures of fish and seafood with all their flavors in a vegan version that is fully vegetable based, with no components of animal origin. For all palates and audiences. Their products have a high fiber and protein content and they are low-fat.
From Holand's 100 most sustainable companies we have these spectacular and innovating flavors based in 3 pillars: raw materials of the highest culinary quality, relieve animals from the food chain, and reduce carbon inprint.
More Divine than ever and with 25 years of tasty and healthy culinary experience to back them off this bran keeps fighting to creat awareness and promote change towards food that is more respectful of the environemnt and other sentient beings. A national point of reference.
An authentic culinary revolution for those that know what they want. Vegetal meat made with 100% protein of the highest quality for the best recipes. Their products are really tasty and their textures are surprisingly good.
Impressinve vegan gluten-free sausages. The Keeble's have two motos: «there is no shortcuts if you want things to be done rights»; and «What the heck?». Aditionally, their production is 100% natural.
The Dutch seasoning range that help us enjoy a healthy and tasty lifestyle. They do not have ant added sugars, fat, animal ingredients, gluetn or aspartame. Full flavor and perfect texture.
Healthy, organic, creamy, tasty, plant-based ice-cream made with super foods. Made in Murcia with our "marcona" almond, the one we use in our "turrones" and or summes classic tiger nuts. 100 natural, 100% flavour.
This Thai brand brings us the best condensed milk, cream and meat alternatives, made with coconuts, jackfruit and banana blossom.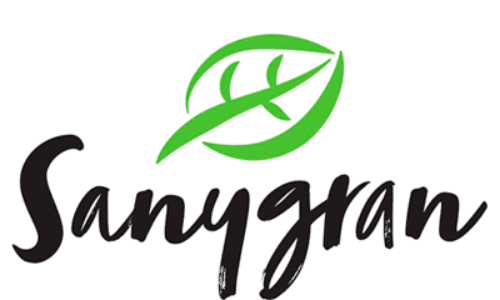 High protein plant based products that provide us with the most realistic texture. Made in Navarra. Their motto: healthier, tastier, more sustainable and more simple. Let their flavours and textures susprise you.
The vegan version of the famous gourmet croquettes by Chef Cristina Comenge. Totally addictive.
These British natural chocolates are 100% plant based. They are made with just a few ingredients that will make you fall in love. No more comments.
Mouthwatering Scottish fudge. Super soft, made with high quality ingresients and Vegan Society approved.
The sea at its plant based best version. Prioducts made with algae and natural flavours, no artificial additives, colourings or preservatives. They also take care of the planet because they are sustainable.
Our Spanish traditional dishes in their vegan version. MAde with love in Málaga. Fabada, empanadas and cachopos in their plant-based version. Good for the planet, good for the animals. Try their chacinas, we swear by them.
A gourmet vegan panettone. Made following the traditional Italian recipe using palnt based ingredients. Why wait?
The most realistic vegan cheese: textyre, melting, taste, smell… Vegan cheese for cheese lovers.
Enjoy the classy Japanese mochis in their vegan version. A 500 old tradition that brings us the most attractive variety. We dare you to just try one.
This multicultural team is made up of envirionmentalists and animal advocates. They all strive to provide us with foods that are as delicious as sustainable. They truly succeed at it.
Veggie meats that truly taste like the real thing and are made of jackfruit. Unas texturas y sabores sorprendentes que enganchan. Amazing and addictive textures and flavours.
100% plant based homemade traditional confectionery. Palm oil free and mindful of peopel, animals and planet. Certified by the Spanish Vegetarian Unionand associated to Tree-nation, the worldwide tree planting NGO.
Address
Calle Severo Ochoa
número 7, Nave 4
Rivasvaciamadrid. 28521
Madrid – Spain